Impala Terminals Dry Bulk & Logistics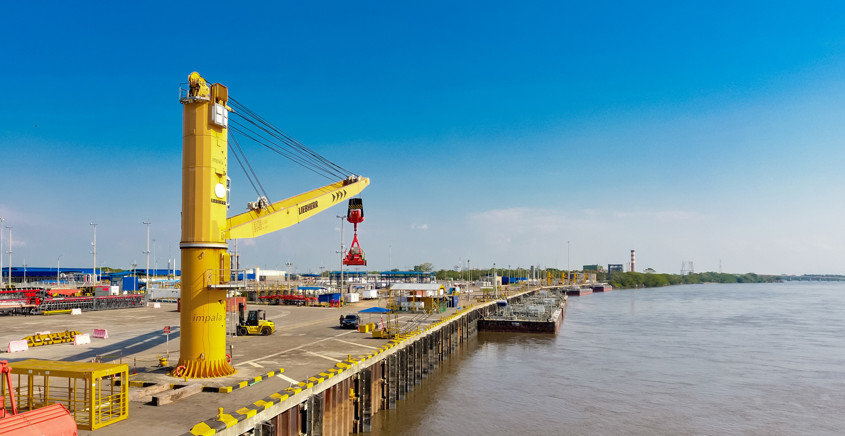 28 March 2018
A short introduction to Impala Dry Bulk & Logistics
Impala Terminals facilitates the global trade of commodities by offering producers and consumers reliable and efficient access to international markets. We design, implement, own and operate logistics assets, with a focus on the safe, economic and reliable transfer of cargoes to and from inland sites of production and consumption through deep-sea ports for onward distribution to end users.
Whether it is by investing in a fleet of river barges to carry liquid, bulk and containerised cargoes down river more reliably and economically than over road, revitalising jetty infrastructure to increase vessel capacity, or regenerating a rail connection with regional partners, our objective is to unlock competitive value for the customers we serve.
Through our multimodal logistics offering, we can integrate river, rail and road transport to simplify complex journeys. Our network of terminals, located in strategic areas of production, provide flexible options with value added services, such as container stuffing and unstuffing, laboratory sampling and customs clearance. Our inland terminal network is also ideally positioned to provide just-in-time delivery to major areas of consumption.
With 32 facilities across 21 countries around the world, we are strengthening trading links everyday by offering smart, economic and customer-focused solutions that are built on our years of expertise in fast-growing markets.
The recent Joint Venture with IFM Investors in our Spanish, Peruvian, Mexican and Paraguayan assets and the global freight forwarding and logistics business unit will provide us an even stronger financial stability allowing us to use the new synergies to explore new business opportunities and to grow our global footprint.